Performances
2017-18 Performance Schedule
September 9, 2017 
Northeast Atlanta Ballet presents the classic Hans Christian Anderson's story of a beautiful young queen, transformed by evil Ice Trolls into the cold-hearted Snow Queen. When her younger sister, Gerda, and her handsome new love Kai, venture into the frozen kingdom, the Snow Queen captures the young man and sweet Gerda must find a way to melt the Snow Queen's heart to save her love and free the Snow Queen from her own ice prison. Filled with captivating images of a sparkling ice palace, sleigh-drawing reindeer, ice skaters on a frozen pond and the Snow Queen's stoic ice maidens, "Northeast Atlanta Ballet's "Frozen Heart" is sure to melt your heart. Northeast Atlanta Ballet presents "Frozen Heart," September 9th, 2017 – with choreography by Kristy Nilsson and Music by Hugo Alfven.
Tickets $16-$19 in advance. $19 -$22 day of performance. Group rates available.
2 Performances only!!!! Saturday, September 9th at 3 p.m. & 7:30 p.m.
"The Nutcracker"
Infinite Energy Theater, November 24-26, 2017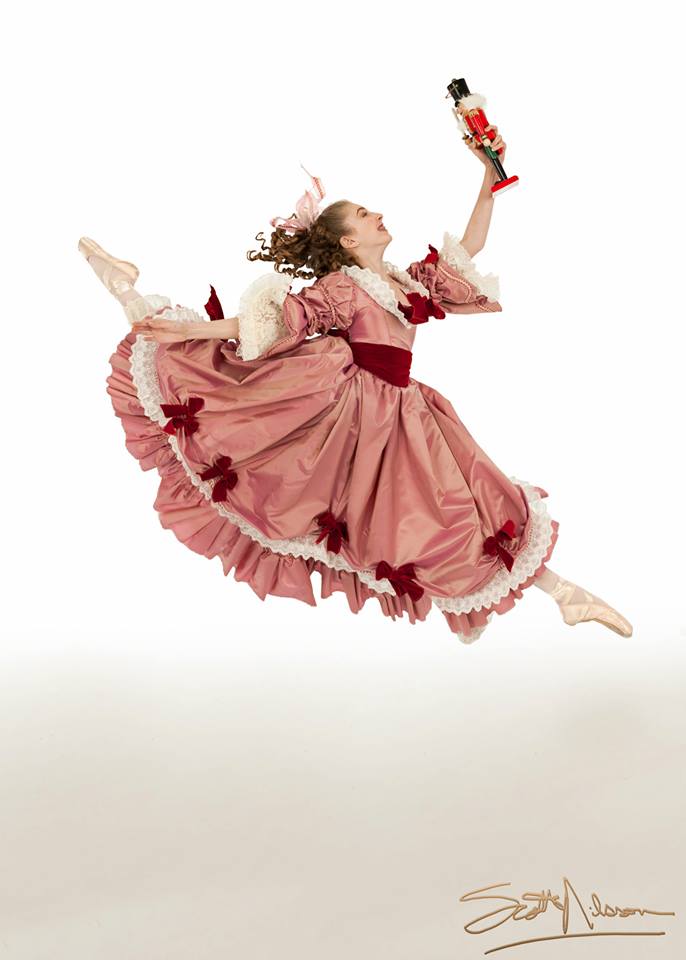 Ring in the holidays with the Northeast Atlanta Ballet's classic rendition of E.T.A. Hoffman's tale, "The Nutcracker". The Northeast Atlanta Ballet is thrilled to bring live music to our performances once again this season. The Gwinnett Symphony Orchestra, the resident symphony of the Northeast Atlanta Ballet, will accompany our talented company of dancers. Join Clara and her Nutcracker prince as they set out on a wonder-filled journy to battle the mouse kind and travel through the Land of the Snowflakes and Kingdom of Sweets to meet the Sugar Plum Fairy. This family friendly production features the familiar classical music of Tchaikovsky. Our elaborate productionis sure to please audience members of all ages. Performances are at the Gwinnett Center. Please call 770-921-7277 for further information about this annual holiday tradition. Tickets $18.50-$21.50 in advance. $21.50 -$24.50 day of performance. Group rates available.
INFINITE ENERGY THEATER
LIVE ORCHESTRA AT ALL PERFORMANCES!
Friday, November 24, 2017
2 p.m.&7:30 p.m.
Saturday, November 25, 2017
10 a.m., 2 p.m., & 7:30 p.m.
Sunday, November 26, 2017
2 p.m. & 6 p.m
"Peter Pan"
Infinite Energy Theater, March 2018
Peter Pan is the classic tale of the boy who never grows up. Follow this exiting tale to Never Never Land where Peter takes his friends to visit the lost boys and of course, his evil nemesis, Captain Hook. Families will marvel at the amazing costumes and scenery, and especially the five flying characters. A wonderful selection of popular classical music played live by our resident orchestra accompanies this professional production. Don't let your family miss out on this truly memorable experience! Perfect for audiences of all ages.
 Tickets $19-$22 in advance. $22 -$25 day of performance. Group rates available.
Friday, March 9th 7:30. Saturday, March 10th 10 a.m., 2 p.m., & 7:30 p.m., Sunday, March 11th 2 p.m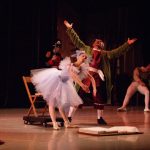 COPPELIA— AUDIENCE FAVORITE!
May 2018
Infinite Energy Center Center
Don't miss the hilarious tale of Dr.Coppelius and his magical doll. Swanhilda and her friends will surely keep you entertained as Franz tries to woo the beautiful girl on the balcony (who is really the doll Coppelia!) This classic tale is sure to delight all audiences. Lavish costumes and scenery by Barbara Mock , MJ Designs, and Tobins Lake Studios are sure to delight all. Tickets available through Ticketmaster or the Gwinnett Arena Box Office.
Tickets $16-$19 in advance. $19 -$22 day of performance. Group rates available.
2 Performances only!!!!Friday, May 18th at 7:30, Sunday May, 20th at 3 p.m